About "Password:"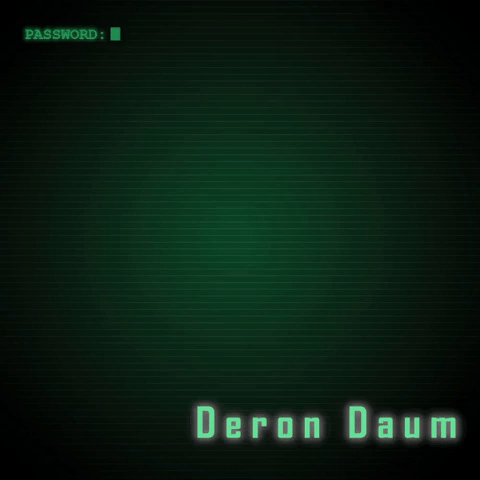 In contrast to his first album, Deron Daum's new album "Password:" was written and recorded in just one year from July 2022 - July 2023. Over this same period, Daum also released 10 singles which do not appear on the album. This is quite a productive year for someone who took 5 years to deliver his debut album.
Like his first album, "Password:" is an eclectic mix of alt-rock, indie pop and indie electronic. The first half of the album has an almost retro-futuristic sound with lo-fi elements and synth driven textures, while the 2nd half develops into a more organic and rock oriented sound. The entire album is nearly continuous sound and is best experienced a whole rather than as individual songs.
Daum continues to write songs inspired by J.R.R. Tolkien, with 4 of the 12 songs on "Password:" based on Tolkien themes. Other songs deal with weighty topics such as suicide, regret and the rising frequency of mass shootings in the United States. One of the heavier songs "Reptyle Brainz" is a prequel to the single "Reptyle Brainz 2" released back in October, 2022. This song tells how Mr. Brainz comes to be such a paranoid hothead.
The album "Password:" is also a puzzle - a companion to "Login:" which was Daum's first single released in August of 2022. "Login:" the puzzle was introduced in February, 2023 with the release of the single "Hopeless Dream" and culminates with this album which provides the final two clues.